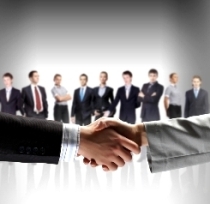 Since its inception, "Bulgarian Property Services SG" Ltd. led a successful policy of mutually beneficial cooperation with partners in the largest cities of Russia, Ukraine, Kazakhstan, United Kingdom, Israel. The experience shows that this extremely improves job opportunities, exchanges the information with our customers and leads to successful deals.
In the years of progress, and in years of crisis, the company "Bulgarian Property Services SG" Ltd. implemented consistently successful in the real estate market thanks to its flexible policy of innovation, professional ethics and maintaining a good partnerships.
Bulgarian Property Services SG "Ltd. is the new name already won a name and positions of the property market, company" BP Bulgarian Properties Ltd. ", founded in 2006. The name is changed to respond to the market dynamics and to close a cycle of full range of services in the estate market in Bulgaria, which includes a mediation in the purchase - sale and rental of real estate, investment and development, managing, repairs, furnishing, insurance and other related services in the sector.
The company is registered in Bulgaria and has headquarters in the city of Burgas. In Rosia it has offices in the cities of Moscow, St. Petersburg, Yekaterinburg, Perm, Kazan, Belgorod, Orenburg.
The company "Bulgarian Property Services SG" Ltd. has is working for more than 10 years of real estate market in Bulgaria and has a large number of transactions. Besides services related to the purchase and sale of properties in Bulgaria, in 2009 the company invested in the construction of several residential complexes with the name "RIF" in so popular, both for living and investment seaside resort Ravda by investment and construction company "BG AKTIVI." The company expanded its activities on the domestic market to meet the growing interest in purchase - sale and rental of property in Bourgas, Bourgas region and also in the larger cities in Bulgaria.

If the ambition of the company "Bulgarian Property Services SG" Ltd. to maintain high quality services, its wide range of properties, its flexible response to the dynamic market and the principles of mutually beneficial conditions of cooperation defy an interest in you, please contact to our company and we will meet your most stringent requirements for a fruitful and successful partnership!